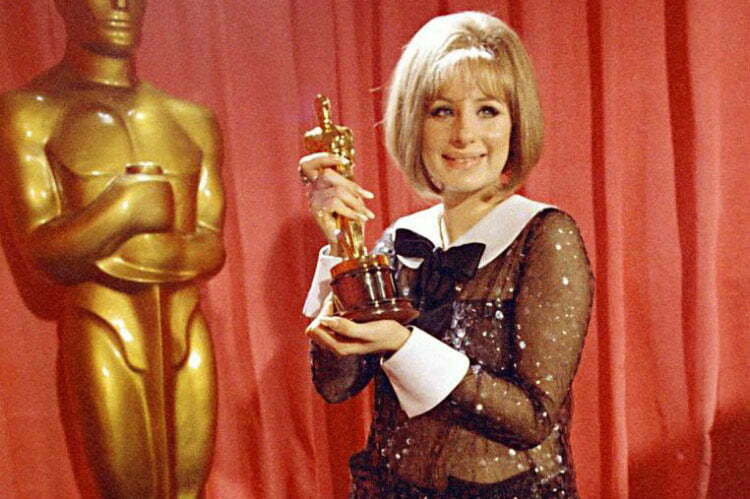 The Oscar Awards is considered as a high-class award show with the most talented artists and actors/actresses around. If a person gets even one of those awards, it will be counted among their top achievements of all time. Now, if we progress more towards the Oscar Awards, the most important part of this award show are the red carpet and the moment the actor steps on the stage to receive the most prestigious award in the movie and music industry. You must make an extravagant entrance that everyone will remember and will praise even after several years. For that, you must wear a strikingly gorgeous dress or a statement outfit that turns heads and makes the social media fall into a frenzy due to the uniqueness and beauty of your outfit. Many actors and artists choose one of the top brands and pick out the best pieces for themselves to wear on the red carpet of the Oscar Awards, resulting in many iconic styles and statements.
Just like that, the gorgeous women in the 1960s also did their best and dressed up as one of the most remembered and loved icons of the decade. They choose many well-known brands for them to add extra grace to their appearance with their one of a kind piece or the trendiest outfits of that time, and did not fail to make a statement that is still loved by many people around the world. If you want to know more about the vintage dresses that were sported by the actresses back in the 1960s, then this is the right place for you.
1. Elizabeth Taylor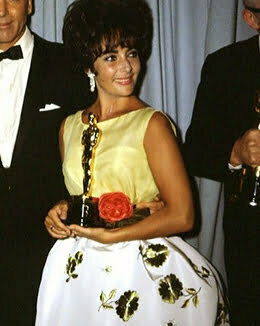 Elizabeth Taylor won an Oscar in 1961 for 'Butterfield 8'. She wore a gorgeous outfit by Dior that consisted of a white skirt with elegant green colored flower embroidery on the sides, with a yellow sleeveless top and a green bow in the middle, accompanied by a sophisticated looking red flower on the side.
2. Julie Christie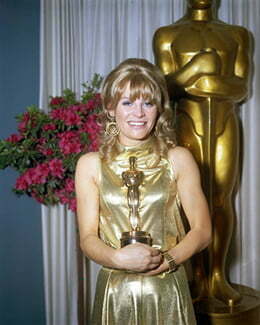 In 1966, Julie Christie was seen sporting a beautiful home-made velvet-like textured jumpsuit that she later described, was made by her friend and herself at home. The full length sleeveless, high neck jumpsuit was also accompanied by an Oscar award in her hands that she had won for 'Darling'.
3. Barbra Streisand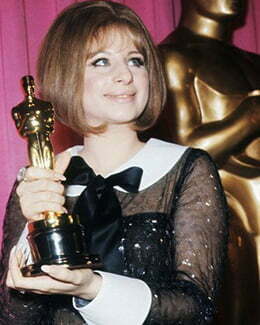 Barbra Streisand, the iconic actress, was spotted posing with her award, dressed in a sheer blouse and trousers, with plain white collars and a black bow, by the designer Arnold Scaasi. The outfit was later showcased at one of the designer's exhibition.
4. Janet Leigh
Janet Leigh, in 1960, was not only sporting an Oscar award in her hand as well as the cropped hairstyle but also a gorgeous sequence dress with open collars and a v-neckline. This outfit added more glam and a feminine touch all over.
5. Rita Moreno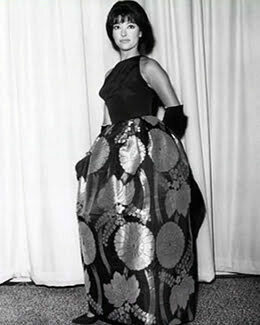 In 1962, Rita Moreno and George Chakiris were seen together at the Oscar awards, while George Chakiris sported a classic black and white tuxedo, Rita Moreno was beautifully dressed in a silk skirt with flower details all over and a silk blouse with no sleeves.
These were all the women who were seen sporting these beautiful vintage dresses back in the 1960s Oscar Awards. They did not only get recognized for their brilliant skills and hard work, but also for their mind-blowing outfits that got many heads turning over and over again. Now that you know all about these vintage dresses that were once worn in the 1960s Oscar Awards, don't hesitate to get inspired and try to mix the styles into the recent fashion trends and maybe even make a statement. Nothing is better than a bit of updated style and design in the good old vintage dresses, making it the perfect outfit for formal wear and fancy events.