The 60s were a wild era touching many cultural aspects including fashion. There were fads and trends as a youthful generation experimented with different influences; aristocracy, British rockers, oriental experiences, and other cultures. The haute couture elegance of the 50s was carried over in some way. The miniskirt made its debut in this decade to much controversy and debate. Fashion designers became freer spirited and willing to experiment with bold designs for formal dresses, daytime casual wear, party dresses, and more. Some of the fashion trends that started in the 60s are still visible today in one form or another.
The sophisticated look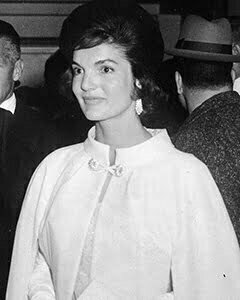 The world got introduced to Jackie Kennedy and could not get enough of her sophisticated designer suits and glamorous looks. As a first lady, she was very visible and a fashion icon for many women not only in America but across the world. She was a trendsetter with women closely following her classy and sophisticated fashion choices. Her signature oversized glasses came to be known as 'Jackie-O' glasses.
Jackie's classy look usually featured suits in single hues her favorites being wine red, lime green, and pastels. The jackets were short and boxy color-coordinated with full dresses and accessories. This look was popularized but designers Givenchy, and Balenciaga who were also first choices for the first lady's glamor wear. The first lady also had a liking for shift dresses. She would accessories her suits with a pillbox hat and the pearl necklaces.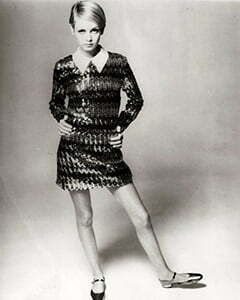 Women also looked to Hollywood for the sophisticated and classy look. Actresses such as Twiggy, Audrey Hepburn, and Brigitte Bardot were also closely watched by women world over for fashion cues. Twiggy popularized the 'pixie look' which featured a simple shift dress worn with ballet flats and minimal accessories. The popular shift dress was sleeveless, loose-fitting at the waist, and reached the knee or slightly above. It could be worn formally with a suit jacket.
Formal wear for women had become common by the 60s as more women worked in government jobs as well as the private sector. Women's suits largely borrowed from trending fashion. The 60s office woman would be in a shift style knee-length dress with a suit jacket and low-heeled pump shoes. Plus size dresses were more available as the 60s changed people's attitudes to issues of weight and generous curves. Plus size clothing became accessible in the main fashion section of retail stores unlike before when plus-size items were in separate sections in many stores.
Mod style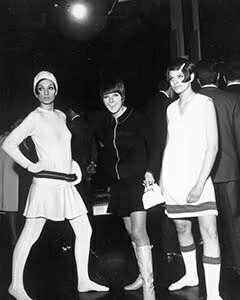 The 'pixie look' by Twiggy was part of the 'mod' or modern look that took off in the early 60s. Skirts became shorter a trend that was seen in full dresses as well. One of the most revolutionary fashion items that came from this movement was the miniskirt or mini. It was originally designed by Mary Quant to fall six or seven inches above the knee, which was shocking for that era. The mini became widely popular among the younger women, a trend that was quickly picked up by the French fashion scene where the mini was styled to even shorter lengths. Designs for the mini were widely varied; from tight-fitting denim minis to PVC leather futuristic minis. Loose-fitting shift dresses with mini length became popular for women who loved the miniskirt. Bold young women wore the mini as formal wear to college and other occasions where the mini was frowned upon before.
Baby doll dresses were also popular in the 60s with their loose fit and round necks. Confident women of all ages wore them comfortably out shopping, visiting friends, or going out to the club.
Hippie influences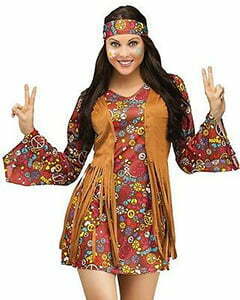 The hippie movement of the late 60s was very influential in women's fashion as women who identified with it sought clothes that expressed freedom, individuality, and concern for others as well as the environment. Hippie fashion featured oriental style free-flowing loose garments like the kaftan. As with other fashion trends, hippie designs soon found their way into mainstream fashion. Long free-flowing dresses were worn with suit jackets as formal wear or with denim jackets for casual occasions. The minimalist design that is still trendy today came from the peasant style of the hippy's era in the 60s. Perhaps no other decade has had as much influence on fashion as the swinging 60s.