How do you pull off a flapper girl look for a Great Gatsby theme party? Makeup tutorials from the 20s women's fashion are scarce and were not of much help anyway because they were in black and white. But you can still do it with a little improvisation. Cosmetic products were different back then, but you have an advantage working with today's products which are easier to apply.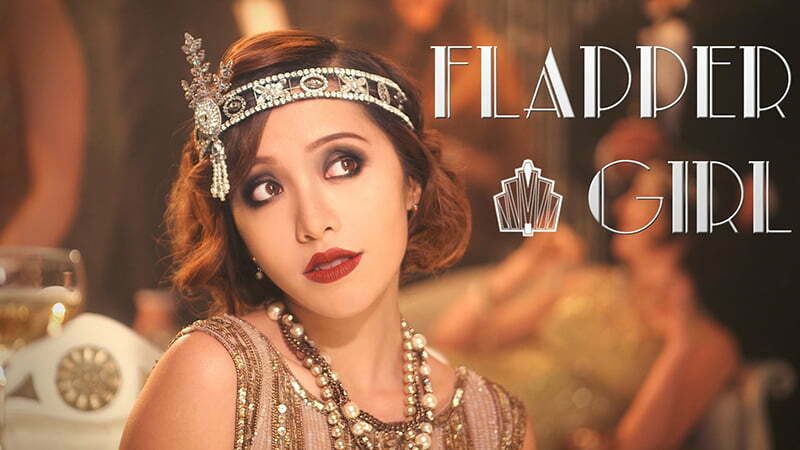 Here are some products you will need to pull off this look:
Brown or black mascara
Red lipstick and lip pencil in matte
Red liquid rouge in matte. Use sandy colors for darker skin
Brown or black eye pencil
Black, blue, or green eye shadow in matte dark hues
Face powder that matches your skin tone, and in loose form
Applying the powder in 1920s Style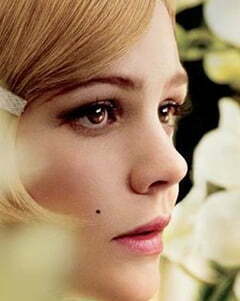 Applying powder helps your skin have an even color and texture. You need a fluffy powder puff and the powder to be loose. Apply the powder in small sections using downward brush strokes.
Applying the rouge in 1920s Style
Use a wet cotton ball to apply liquid rouge. Rosy red was popular in the roaring 20s fashion but is ideal for white skin only. You should experiment with a darker hue for darker skin. Apply the rouge on the section just under the cheekbone, ensuring that it does not go lower than the tip of your nose. Apply the rouge closer to your nose if your face profile is rounded or broad, and a bit on the chin if your face is long. You can add a touch of rouge to your ears as well to make them look more natural, as well as your knees if they are exposed.
Applying lipstick in 1920s Style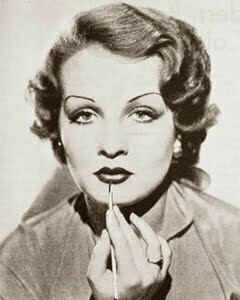 Matte red lips were popular for all women. Pick a simple red matte for a daytime look and deep red for the evening. Outline the lips using a lip pencil before topping with the lipstick. Make the lips fuller by lining them slightly outside the edge, and thinner by lining inside the edge.
Make the adorable 'cupid's bow' by overdrawing the top tips of the lips. A softer cupid's bow is made by leaving the center of the lip with less red and then adding more on the arches outside on both sides of the upper lip.
Applying eye makeup in 1920s Style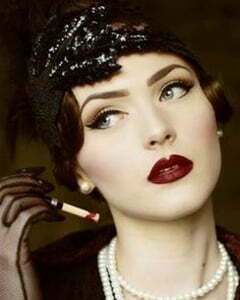 Make the eyebrows thinner by brushing the hairs towards the center, from the top and bottom. You can apply a dab of petroleum jelly to make them hold together. Use eye pencil only for very thin eyebrows or grey hairs. Make your eyelashes look fuller by smudging an eye pencil line into them. The line should not go beyond ¼ inch beyond your outer edge lashes.
Bring out the brightness of your eyes using a dark-colored eye shadow on the upper eyelash line. Do not apply the eye shadow on the lower eyelids. Choose an eye shadow that matches your eye color;
Black eyes go well with faint red eye makeup
Brown eyes go well with brown or plum eye makeup
Blue eyes go well with green or blue eye makeup
Green eyes go well with gray or green eye makeup
Eye makeup was preferred for evening events as it was a bit risqué for daytime events, but you are free to test the limits with that seductive flapper girl look from the roaring 20s.